Today is the first day of the August/September challenge starting at
MHK Designs
. We always have an inspiration photo for you to use but the fun part is if you use an image from MHK Designs, our theme is "Anything Goes" and you are not required to use the photo. Want a quick look at the photo? Here it is:
Now, it would have been so simple to use the "Pansy Corner" image from yesterday's new release (click
here
to see my card for that) and it would have certainly been perfect for those colors or the flower inspiration, but I chose to use an older MHK set, "
Butterfly Wisdom
." (Photo of the set is at the bottom of the post.)
Here's my DT card and I was definitely influenced by the colors in the inspiration photo.
I'm really into my new polychromos pencils this last week and, while I will return to my ProMarkers for most of my coloring, I'm still practicing and learning about these pencils. They're different from the watercolor pencils and Gamsol I've used before and it takes some time to figure out how to blend and shade the colors. On this image, I didn't do much of either of those, preferring to have something that looked more vintage. I wanted it to look like it was a hand-colored illustration plate in a book from the late 1800s.
I cut the image with a rectangle die and then punched the corners. The doily was cut with a die from Spellbinders. I cut two different colors of CS and inlaid the butterflies from one cut into the doily from the second cut to get the contrasting colors.
I then added three of the butterflies from the lavender CS cut to the upper corner and decorated them with pearls. They made me think about adding black pearls to the butterflies inlaid into the doily so I went back and did those.
The lace enhanced the vintage charm of the card and it was a scrap from my stash which was begging to be used.
Now, I want to show you the inside of the card. Since it was made with a black cardstock base, it would be very difficult to write anything inside. I put the sentiment inside and added a square of white CS on which a personal note can be added. The 'Happy Birthday' sentiment is matted with glittery silver CS and, boy! does it sparkle IRL!
Challenges:
Brown Sugar
Cards in Envy
Crafty Addicts
Crazy Challenge
Delicious Doodles
Dies R Us
Inky Chicks
Kraftin' Kimmie
Mod Squad
Paper Shelter
Pearly Sparkles
Come play along with us, won't you? You've got a long four weeks (until September 20) to enter and you can use any images from any company as long as you use the inspiration photo, being inspired by either the flower or the colors. If you choose to use one of the fabulous images from
MHK Designs
, then you can enter anything without considering the inspiration photo. :-D Hope to see you there. Happy Stamping.
NanaConnie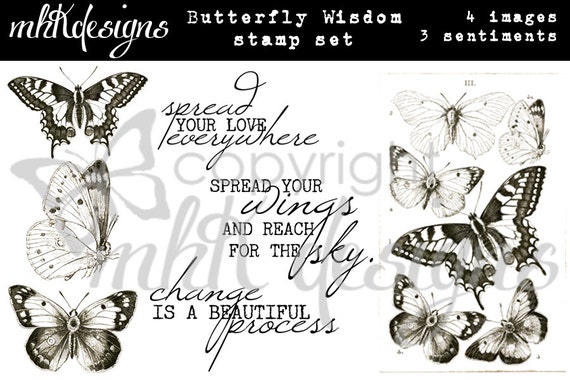 Butterfly Wisdom
Please continue to leave comments. The "Word Verification" really isn't on. BLOGGER INSISTS ON SHOWING THE "CAPTCHA" ICON BUT IF YOU IGNORE IT AND JUST PUBLISH YOUR COMMENT, IT WILL POST JUST FINE. I WISH I COULD GET RID OF IT BUT THERE'S NO OPTION FOR THAT WHEN THE COMMENTS ARE WRITTEN IN A SEPARATE BOX. SORRY.