In keeping with all the fantastic Christmas sets Mynn at
MHK Designs
has released this month, I've done a Christmas card using one of her older sets, "
Christmas Silhouettes
." This happens to be the 'Wise Men' image from that set and the sentiment I chose is from the "
Holiday Deer
" set (one of my favorites for masculine cards year round.)
It's a very simple design, really. I printed out the silhouette (I love that these are done in reverse!), then cut and matted it. I did the same with the sentiment. I layered each of those onto sparkle CS and added a strip of satin ribbon and a bit of holly as an embellishment.
Challenges:
4 Crafty Chicks
Brown Sugar
Christmas Cards
C.R.A.F.T.
Dream Valley
Fussy and Fancy
Hiding in My Craft Room
Kitty Bee Designs Aloha Friday
Melonheadz Friends
Whoopsi Daisy
Here are photos of the complete sets I used and links to them are up above.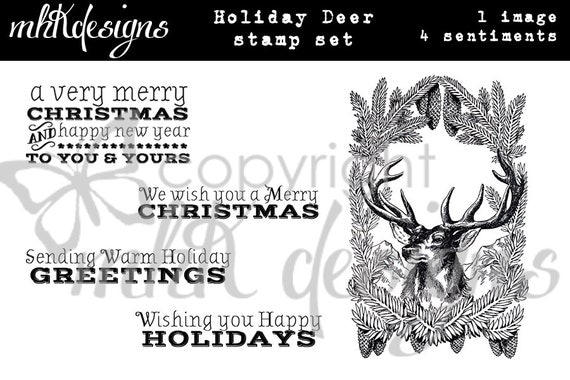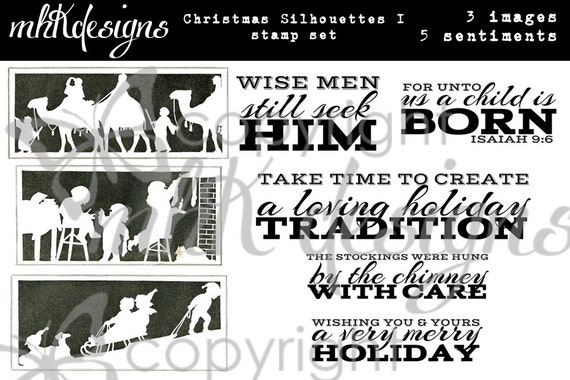 Don't forget to play along in our
challenge
which runs until August 20. Happy Stamping.
Please continue to leave comments. The "Word Verification" really isn't on. BLOGGER INSISTS ON SHOWING THE "CAPTCHA" ICON BUT IF YOU IGNORE IT AND JUST PUBLISH YOUR COMMENT, IT WILL POST JUST FINE. I WISH I COULD GET RID OF IT BUT THERE'S NO OPTION FOR THAT WHEN THE COMMENTS ARE WRITTEN IN A SEPARATE BOX. SORRY.