HAPPY FOURTH OF JULY HOLIDAY!
This gorgeous image of our flag was released by
MHK Designs
just in time for the Fourth and I decided to use it as a way to say Thanks to all our service people who protect us and serve in the Armed Forces. What better way to celebrate the birth of our country?
I used my Koh-I-Noor pencils to color the flag and add the shadow, then die cut it with my stitched circle die set (Die-namics) to cut it and the sentiment. I also cut the navy blue background with a stitched circle die and inset the flag into it.
I wrapped the card with twine before adding the sentiment and, after that, decided to leave it very CAS.
Challenges:
4 Crafty Chicks
Crafting by Designs
Crafty Creations
Crafty Gals Corner
Cute Card Thurs
House That Stamps Built
Outlawz Festive Friday
Outlawz Twisted Thurs
Penny's Paper-Crafty
Southern Girls
Work It Wednesday
I hope you've had a wonderful, long weekend and I get home late today. Then I get to face all the laundry, unpacking, and basic household chores that didn't get done while I was gone. Once finished with that, I can start my weekly routine and rest up from my vacation. :-D Happy Stamping.
NanaConnie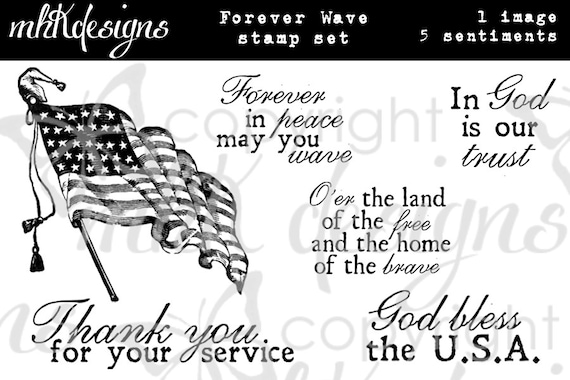 Forever Wave
Please continue to leave comments. The "Word Verification" really isn't on. BLOGGER INSISTS ON SHOWING THE "CAPTCHA" ICON BUT IF YOU IGNORE IT AND JUST PUBLISH YOUR COMMENT, IT WILL POST JUST FINE. I WISH I COULD GET RID OF IT BUT THERE'S NO OPTION FOR THAT WHEN THE COMMENTS ARE WRITTEN IN A SEPARATE BOX. SORRY.