First of the month and time for another fantastic release of digi sets from
Doodle Pantry
. Oh, there are some marvelous sets this month! Of course, I think that every month, but these just seem especially wonderful this time. :-D My card is made using an image from the "Pitcher and Basin" set (photo of the entire set is at the end of this post), a classic vintage set.
I actually remember my Grammy (in whose honor my blog is named) having a bowl and pitcher on the dressing table in her bedroom which she had used since her childhood. I didn't inherit that set but I do have another set which I found in an antique store and bought because it was perfect in my Victorian house. I colored the image to look as much like Grammy's set as possible. Her set was white porcelain with a slight lavender tinge to it, and it did have flowers on the side of the pitcher and inside on the bottom of the basin.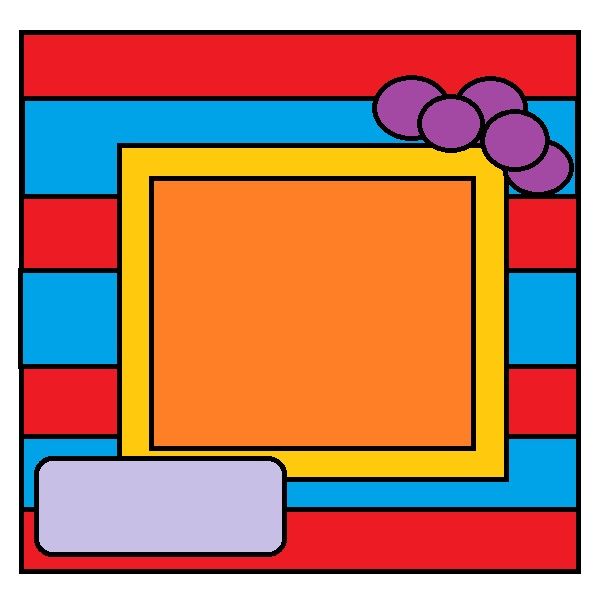 The image is colored with Promarkers, then die cut and edged with ink. The background lattice work is a die cut from Spellbinders. I added the purple, rhinestone & pearls flourish to the top corner and then piled on the flowers (in classic Vintage style) at the bottom corner. I love the way this card turned out, and not just because of the purple. :-D
Although I didn't use them, the set comes with some wonderful digi papers, too. See the photo below. Oh, yes, one more thing from Laurie this weekend --
AND FOR 3 DAYS ONLY... A 20% OFF coupon!!!!!
COUPON CODE: SPRINGME
How to add the discount to your cart:
Fill your cart with desired products and click to view cart
Add code in coupon field at bottom of cart and CLICK SUBMIT to see discount be applied
Continue the checkout and pay
Challenges:
Bearly Mine
-- Anything goes
Crafting Cafe
-- Favorite color (purple)
Crafts and Me
-- Dies or punches
Glitter n Sparkle
-- Bling it on
Kaboodle Doodles
-- Bling
Lady Anne's Stamp Challenge
-- Anything goes
Party Time Tuesday
-- Anything goes
Penny's Paper-Crafty
-- Use fav color (purple!)
Simon Says Stamp
-- Anything goes
I hope your week has gone well. Don't forget that the new
Doodle Pantry
Challenge will begin at noon EST today, and Laurie always gives away a free set just for playing in the challenge. Yes, you must use a Doodle Pantry image to enter, but then you get a free set in return! How can you lose? The photo on the right hand side below shows the Easter Egg Ants set which is free for playing in the challenge this month. The Challenge only runs until the 24th so enter early and don't miss out.
Can you believe it's already the First of March? Easter in just another 4 weeks and 2 days. Good heavens, I certainly do hope that spring is firmly established before that. :-D Happy Stamping.
NanaConnie